Amy Wishnick has an instinct for organizations.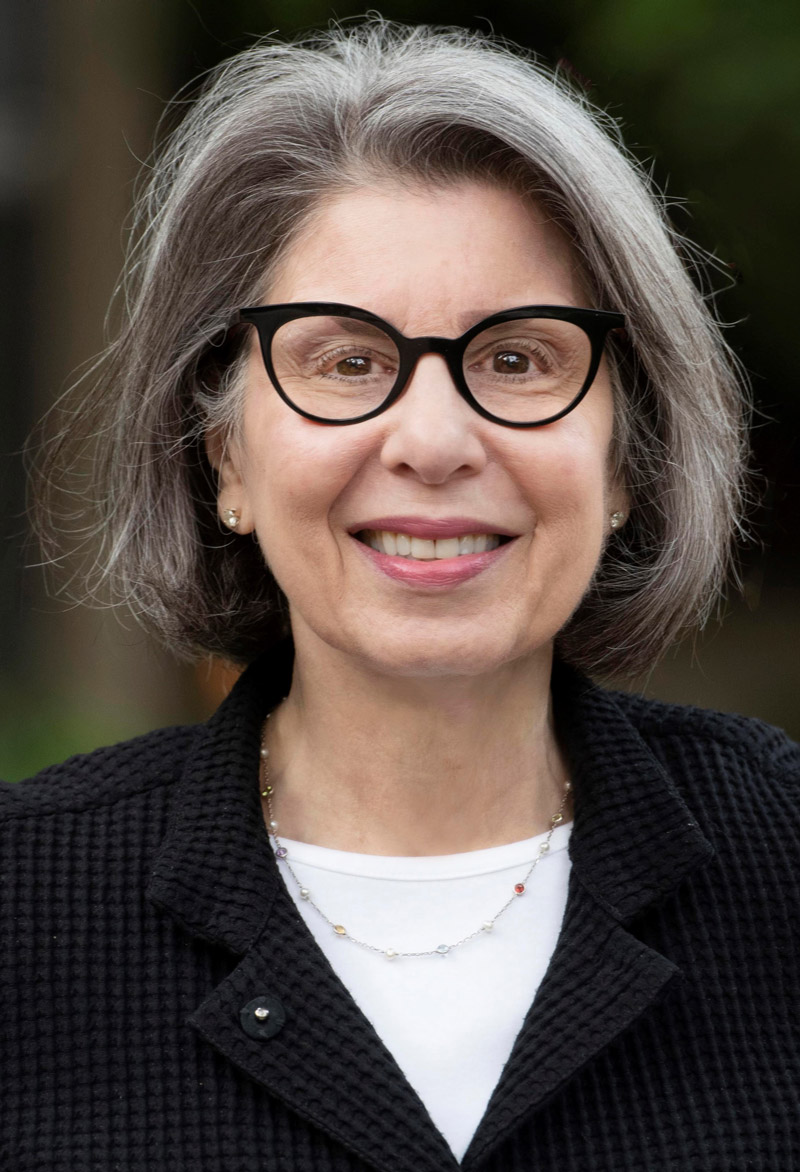 She understands the intricacies of organizations and the complexity of the relationships within them. Amy asks the questions that help you understand what's really going on in your organization.
She combines her expertise with yours to create results. New insights lead to new practices, strengthening your organization and clarifying your mission.
We embrace our clients' goals as our own
We have a knack for meeting our clients where they are and working together to identify and achieve the next level of success
We work with our clients to enhance the focus, clarity, and capacity required to achieve their missions
We work equally successfully with small, mid-size, and large organizations, emerging or mature, and with professional and volunteer leadership
Our goal is for our clients to thrive as organizations with solid infrastructures and leaders who are able to assess opportunities and make good decisions
What Our Clients Say
Our organization is a worldwide membership organization…We had not really done any review of our organizational structure and governance…Amy's qualifications are impeccable, and her experience was valuable as we went through a very rigorous review and overhaul. What was most impressive…was that Amy took the time to understand our organization, with all its quirks. Amy's wisdom and gentle coaching inspired confidence in our volunteer leadership to think big and act decisively. We were so thrilled…that we extended Amy's contract so that she could help us develop our very first Strategic Plan.
…Amy's responsiveness to questions, thoughtfulness to issues and resourcefulness to a challenging search was impressive. Meanwhile, she guided the outgoing leadership with sensitivity and care. Amy is agem and a consummate professional. Her ability to listen, strategize and guide in a natural and seamless manner provides success without drama, egos or conflict. As the Chair of the Transition Committee, former Chair of the Board and a leading voice in a complex community, I am honored and grateful to havehad Amy Wishnick as a guiding hand in the succession of the Chinese American Service League in Chicago.
Amy brings a great deal to the table with her strategic planning process. She excels at guiding teams to express ideas and constructively discuss various approaches to execution. She has a very rational approach that is flexible yet structured enough to drive positive outcomes. In general, Amy is personable, engaging and upbeat; a great facilitator and addition to any team. I thoroughly enjoyed working with her on the strategic plan for the Chicago Artists' Coalition and look forward to another opportunity to work with her. She is an A++ individual.
Our organization hired Amy in 2009 to complete a Readiness Assessment prior to beginning organizational capacity building work. Amy's findings were "spot on" and to this day, we regularly go back to her results to guide our organization in capacity building projects. Because of Amy's recommendations, we have completed projects on Human Resources, Development and Board Governance. Amy is knowledgeable and a joy to work with. I would highly recommend her to organizations interested in broaching capacity related issues.
I frequently refer RRF grantees to Amy when they are looking for someone to help build organizational capacity, plan for the future, or maximize opportunities for growth. She has a great way of connecting with nonprofit leaders and helping them navigate realistic paths through complex situations. Amy's unique mix of skills, perspective, and creative thinking has helped many nonprofits move forward.
Amy expertly facilitated our Strategic Planning session, not only providing a helpful structure for discussing our organization's goals and objectives but also asking the right questions to get to the heart of the issues we wanted to address. Amy prepared us well for the session, encouraging us to brainstorm key issues on our own beforehand so that we could hit the ground running when we met. during our meeting Amy guided us towards clearly defining our strengths and opportunities as well as identifying our biggest challenges. With direction from Amy, our group was able to not only analyze our present situation but also successfully define our goals and objectives to ensure our success and sustainability as an organization.
My Board and I worked with Amy over several months to craft a comprehensive strategic plan for Lawyers Lend-A-Hand to Youth. She was a great critical friend to us and the organization – exerting the right mix of questions, feedback, constructive criticism, and best-practice advice.
Amy is one of those rare consultants who is a fountain of knowledge and yet begins her work with a tabula rasa. She comes to engage, to learn, to dignify the work of her clients. She starts from their perspective and their world view to build a strategic plan.
I've engaged Amy with two very different organizations — one at the board level, and one working with staff. Her great experience gives her deep perspective on the challenges facing non-profit organizations today…
Amy was a calm, guiding force that helped bring clarity and refinement to the Board as we tried to determine the organization's priorities. An excellent listener and blue-sky thinker, Amy truly captured everyone's varying points of view and helped us focus. She was exactly what we needed!
Amy Wishnick was outstanding. She provided our organization with vital guidance during a board development process and helped us all navigate a leadership transition. Her clear information, framed as best practices in the field, helped build consensus around change.
A million thanks again for the time and energy that you invested in the session [The Art of Planning: Today and the Future] – I learned from your intelligence, sense of humor, and deep caring of others.
You did an outstanding job planning and facilitating our weekend board retreat. You helped develop an agenda that addressed our unique organizational needs as well as our specific goals for the retreat. Your flexibility and intuitiveness about when to deviate from the planned structure were exceptional and contributed to the success of the retreat. With your help we were able to articulate our priorities and craft a stronger mission statement.
Tell us what's on your mind.